New ! Guardrail on standing seam zinc roofing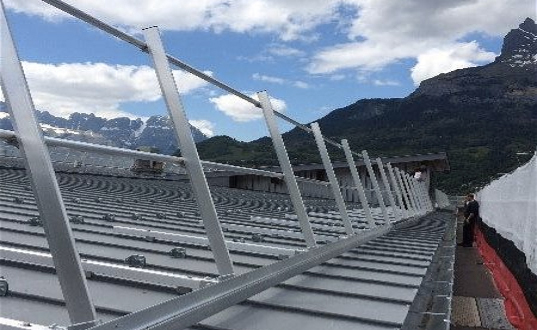 Our guardrail range has been reinforced by a guardrail fixed on standing seam zinc roofing, complying with standards 85015 and 14122-3.
Fixing is carried out using specific clamping jaws directly on zinc seams. Installation is fast and efficient and does not require any cut in the covering or waterproofness.
The first installation was successfully completed in a high school close to Chamonix (France).
Find the corresponding product dare sheet in the product part – category collective protection.